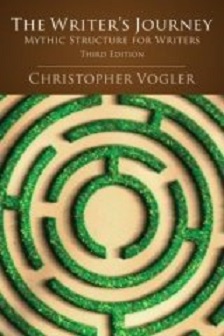 During my blog hiatus, so many news items begged for comment, I kept salivating, like one of Pavlov's dogs. Sticking to a memoir about my foreign travels in the 1960s took discipline. I'm glad I did. I found I had much to learn.  For a start, memoirs are out of fashion. The new genre is "literary non-fiction." My fresh knowledge required me to shift from my "and this happened and this happened" structure to one more like a novel.
Crafting my daily experiences to read as a drama where I play the heroine isn't an easy concept to grasp. What's more,  it requires a candor that can pinch. On the other hand, it also offers freedom. If memories fade after fifty years, I'm free to give them a polish or add a little color, as long as what I write is true to the gist of what occurred.
Happily, my editor provided me with a reading list so I could learn the rules. The most useful title was The Writer's Journey by Christopher Vogler. Anyone who dreams of spilling his or her guts on paper ought to obtain a copy.
I wish I could say my book is nearly completed.  It isn't  Only half has been under review.  At some point, I'll have to rely on blog reruns, again, while I clean up the second half.
My time away hasn't been all spent on writing, however. In the interval, I've also produced three more segments for Just Read It, my short book review discussion with local artists on national bestsellers. Readers can stay current by subscribing to the series. I don't advertise or collect personal information. Unsubscribing is easy, too, though I hope no one will want to.
This summer, I also hosted the third in my series of Free Summer Seminars for Writers.  It took off like a bat toward the moon, so I'm already scouting season four experts.  Look out Downton Abbey, I may have a longer run.
Okay. I've written all I have to say about my summer vacation.  Tomorrow, I'll turn my attention to bigger doings in the world.