A SPECIAL ANNOUNCEMENT TO BLOG READERS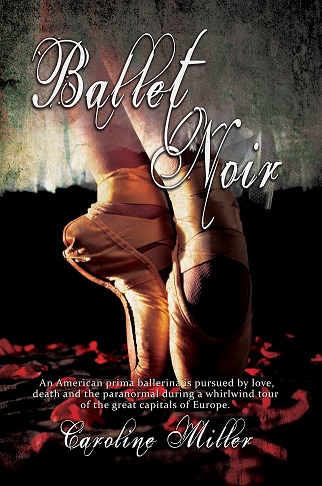 Ballet Noir_ Front Cover-
My fourth novel, Ballet Noir will be released April 14.  For the fist time ever, I am able to offer a pre-publication discount of 10%.  Order before April 14: http://www.blackrosewriting.com/romance/ballet-noir.  PREORDER2016 .
Death, intrigue, Ballet Noir, paranormal romance.
On her first tour in Europe, young prima ballerina Tara Bentley's excitement turns to horror when the voice of her deceased dance teacher, Yelena Natilova, starts to haunt her.  She fears she might be going mad until she meets a necromancer who assures her the voice is real.  Is he a charlatan?  Or has he the power to guide her through this nightmare as she struggles to hold her career togethe?  Their dash through the great theaters of Europe becomes the performance of a lifetime, with death waiting in the wings.